5 tags
Kimpossibly Gorgeous x Real Techniques Philippines
kimpossiblygorgeous: I come bearing GOOD and BAD news! But since I want to keep this place full of positive aura, I'll spill the good news first. Please ready your colorful confetti because Real Techniques by Samantha Chapman is now within our reach, fellow awesome Filipinos. KALM Cosmetics has just been granted "authorized retailer" status of the brand and offers the cheapest price for these...
Anonymous asked: when did you start loving make ups?
4 tags
3 tags
Inevitable Stuff You'll Get When I'm Your Girl
I am currently living the life of the unemployed and although I have been busy job hunting I still find myself with tons of free time which I spend alone at home (and other worthwhile activities like sleeping). The only thing that has kept me sane all this time is..le internet. One thing I'd love to do (aside from downloading perhaps every movie ever made on the planet) is blog hopping....
7 tags
1 tag
6 tags
4 tags
5 tags
3 tags
11 tags
TARGET ACQUIRED: Makeup Tools & Accessories
I think I almost have all the makeup that I need. And now I am on the hunt for some quality makeup tools and accessories to help organize my humble little collection. We don't have many makeup/beauty stores here in Iligan, that's why I always resort to buying these online. But you will never know the quality of these items with pictures alone. That's why I do tons of research...
8 tags
10 tags
 shianai replied to your photo: MAKEUP TUTORIAL TEASER for tomorrow! Inspired by… gwapaha!!! Weee! Thank you Michi! :)
5 tags
 inthecamofnikki replied to your photoset: Smokey Cat Eye Makeup Tutorial This post is way… i like! :) Thank you! :)
7 tags
2 tags
3 tags
Post Its! 1st Year Blog Anniversary GIVEAWAY...
EDITED May 23, 2012. Sorry it took a long time but I just got home from a short vacation! I wasn't able to validate the entries over the weekend so I had to do that the whole afternoon. And oh my goodness! There were A LOT of entries! Over 500 all in all! :D Thank you very much to all those who joined. :) However, I think there was some confusion on which giveaway post the entries should...
3 tags
SHOP TO LOVE: Beauty-holics
"A happy woman is beautiful. Beautiful women are beauty-holics!" Beauty-holics is a fairly new online beauty store. The coolest thing about them is that they offer UK and US Makeup brands to make every makeup junkie's dream come true! Products from Obsessive Compulsive Cosmetics, Sugarpill, Beauty UK, Miners Cosmetics, Models Own, Barry M, SLEEK, MeMeMe, Lime Crime, Makeup Academy and...
5 tags
6 tags
 shianai replied to your photoset: Disney Princesses Makeup Look Collaboration … pa make up kog ingon ani beh! Sure! When man? :D
5 tags
5 tags
5 tags
3 tags
4 tags
livelikerockstars replied to your photo: Some CRAZY GLASSES I found at the mall today!… blimey harry is that you? :p Ahahaha..lewey says I look more like Trelawney. :D
Anonymous asked: Are you going to "The Beatles: The Lost Concert" movie premier in a few weeks?
7 tags
5 tags
6 tags
5 tags
Giveaway Winnings: Nanny Rose's Queen Bee Summer...
I won! :) Yay! Thank you so much to Miss Donnarence of My Lucid Intervals. There were 39 entries all in all, and I never really thought I would be the lucky one to win this gorgeous Summer Loot Bag from Nanny Rose. Giveaway winner announcement here. The package arrived yesterday and me and my mama opened the package together. She was as excited as I am. :D Look how cute this packaging is! :)...
2 tags
8 tags
5 tags
6 tags
6 tags
8 tags
3 tags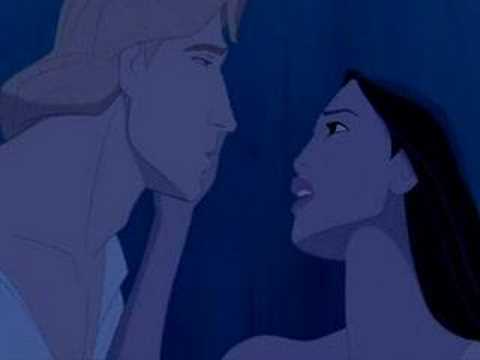 3 tags
djaDesigns Shoot (4/21/12).
Because I badly need a wower for my comeback in the online shop business. :) Here are a few of my FAVORITE SHOTS from our shoot last weekend. Gah! Jeanie, I love LOVE love them! I like how soft the pictures turned out to be. Tumblr-ish if you may call it. THANK YOU VERY MUCH TO Jeanie Rose Aldueso for the awesome photos, and Carla Catedral for the best model/modelling instructor I have! ...
8 tags
3 tags
[CLOSED] Post Its! 1st Blog Anniversary GIVEAWAY
Can you believe it? This blog turns one next month! :D I remember just trying out reblogs before finally deciding to make Post Its! my very own make-up/beauty blog. This year, I'm thinking of bigger things for both of my blogs and hopefully I will be able to do all of them. First up, setting up my own public Facebook page! I want to give you instant updates on new posts and new uploads, promos,...
3 tags
SHOP TO LOVE: R&K Manila
Follow my blog with Bloglovin "We believe that great shoes will take you to places. Better arm yourselves with these babies. :)" - R&K Manila R&K Manila is an online shop which at present offer the largest collection of gorgeous shoes for pre-order. Seriously, I have never seen so many shoes in my life! The best thing about their company is how they present their products....
4 tags
satisfactual asked: Unfortunately Lotso isn't a WDAS villain, since Toy Story 3 is a Pixar film!