"A happy woman is beautiful. Beautiful women are beauty-holics!"
Beauty-holics is a fairly new online beauty store. The coolest thing about them is that they offer UK and US Makeup brands to make every makeup junkie's dream come true! Products from Obsessive Compulsive Cosmetics, Sugarpill, Beauty UK, Miners Cosmetics, Models Own, Barry M, SLEEK, MeMeMe, Lime Crime, Makeup Academy and even Sigma Brushes can be pre-ordered from her shop. Now that's a good long list of well-known cosmetic brands!
The owner of Beauty-holics, Sonja, is also an official distributor of Krave Minerale, a fast rising producer of quality mineral makeup. Here's a look at what you can buy from her shop!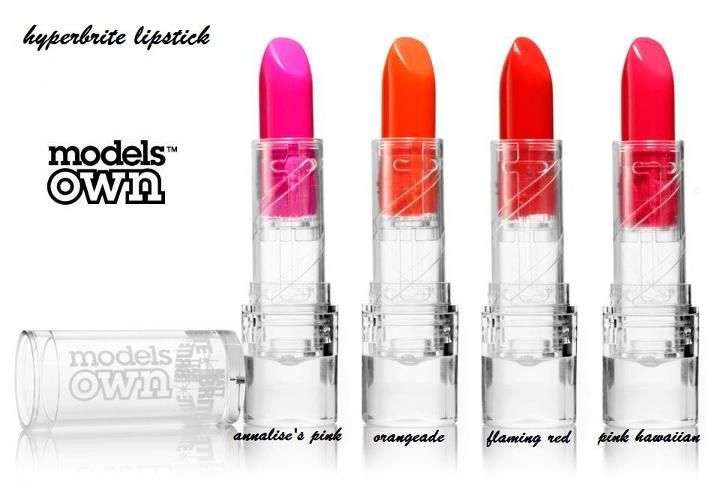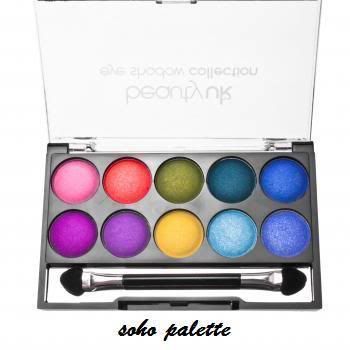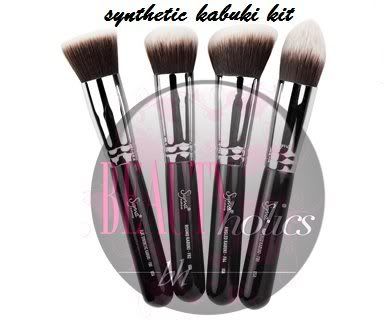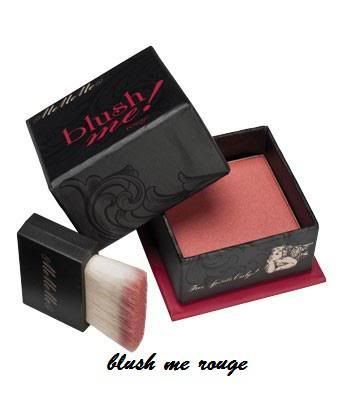 If you don't like waiting, she has some products on hand. And according to Sonja, more are coming! Check out Beauty-holics ON HAND ALBUM here.
Have all the makeup you need and now in search for a good party dress? Look no more! Beauty-hoilcs also have these gorgeous Hot Miami Style sexy dresses for pre-order. :D Ohh la la! These look like the dresses worn by celebrities! Girl, show off your beautiful body with apparel from Beauty-hoilcs.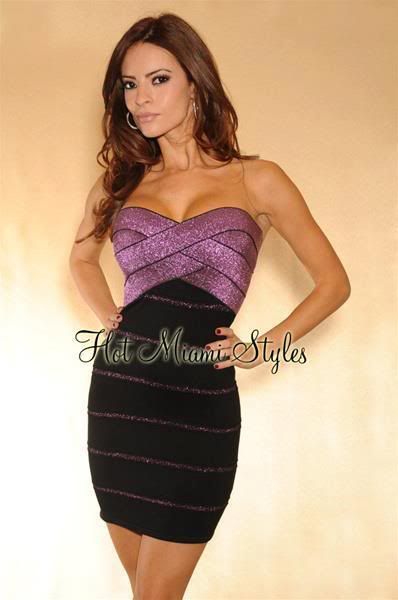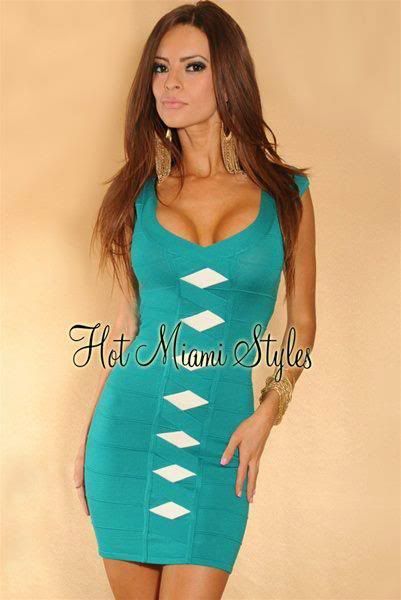 Summer is almost over, but even that is not an excuse to get your hands on one of these colorful Cellet & Fold Wallets. Guess what? Beauty-hoilcs can also get you these adorable items!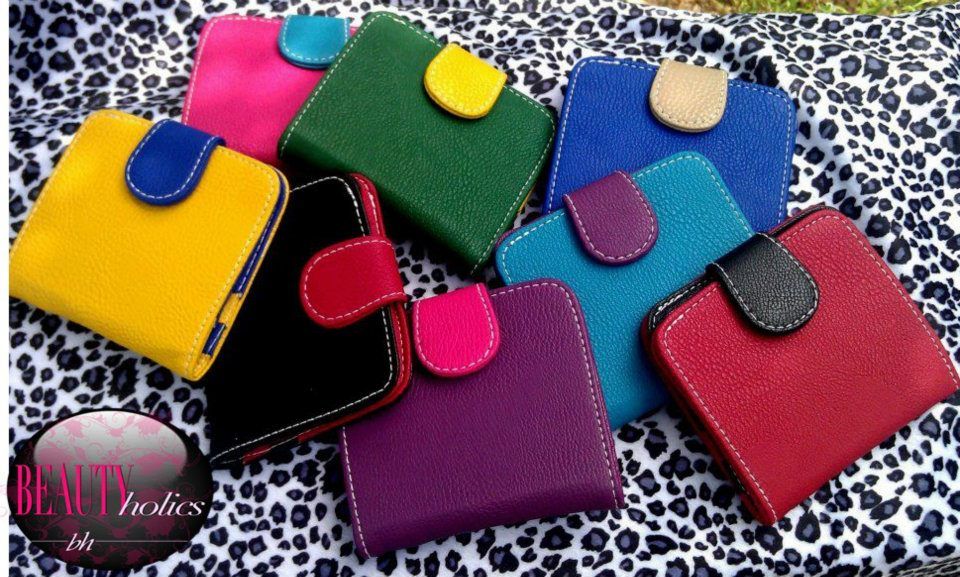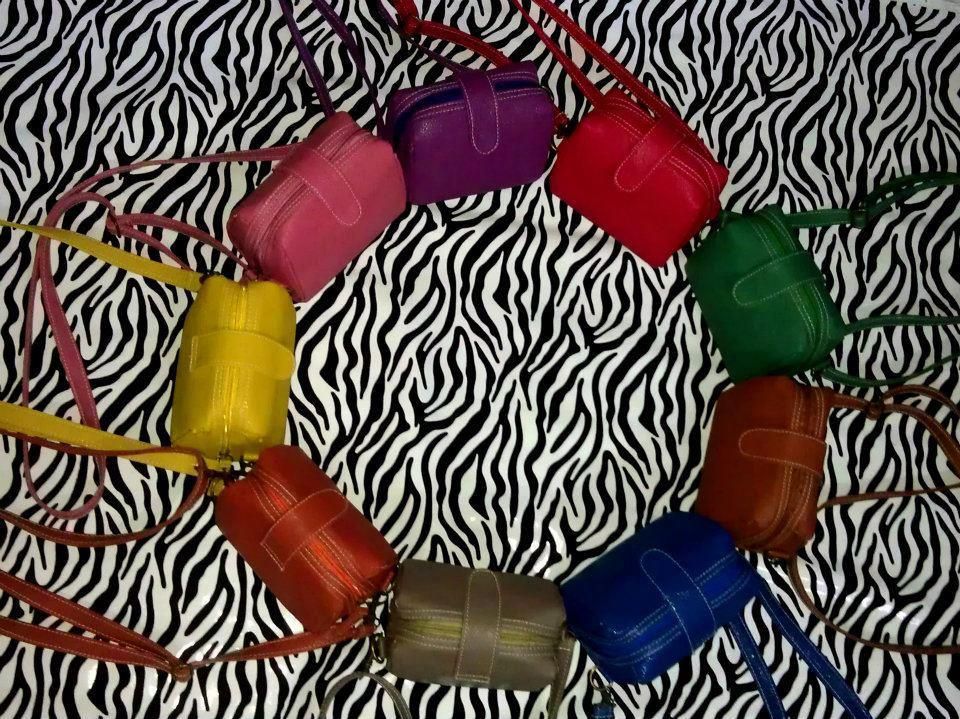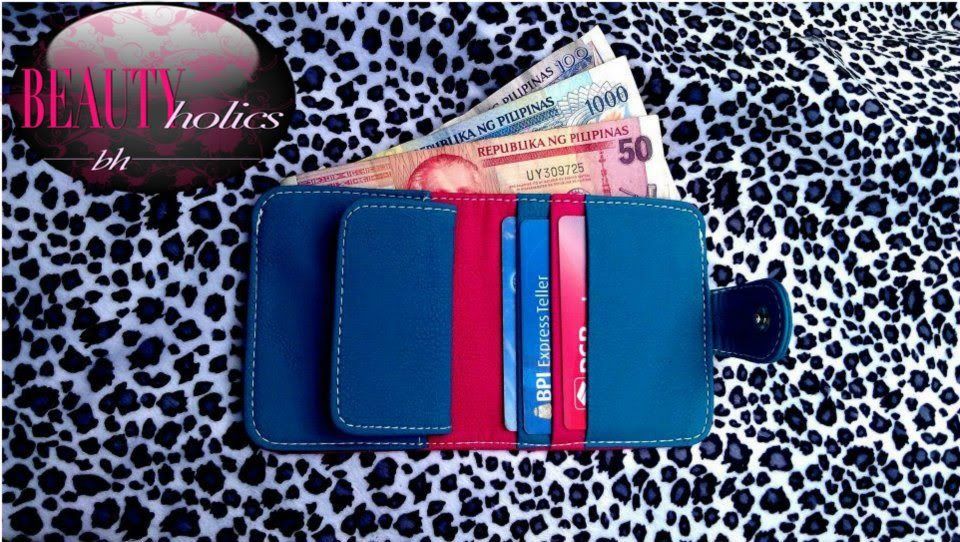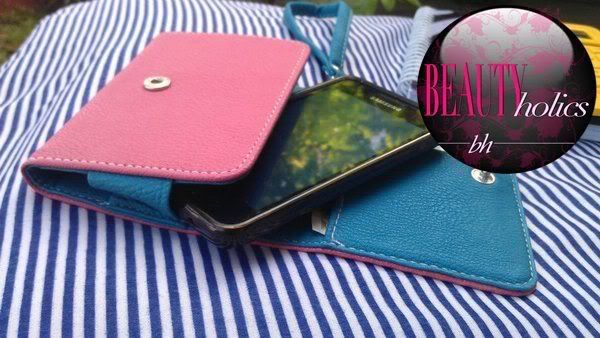 If you're new to online shopping and/or pre-ordering, all you need to know can be found on the "SHOP HERE" tab of her facebook page.
You can contact Sonja through this number 09173253005 or you can send her an email at sonjasorganic.krave@facebook.com. Connect with Beauty-holics by following her Facebook Page, Twitter, and Sonja's Pinterest Account.
And oh! Beauty-holics and I have teamed up to give you a BACK TO SCHOOL GIVEAWAY! You can win a MINERAL MAKEUP LOOT worth over Php 1000! :D Thank you very much to Sonja for this very generous prize! :) You still have enough time to join, check my sidebar or click on the image below to be redirected to the giveaway post.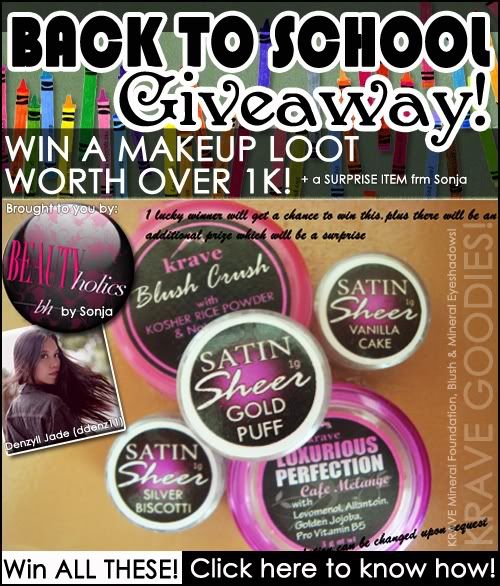 Good luck ladies! And don't forget to support and shop at Beauty-holics!